Elevante Beauty Comedone Cleanser
ELIMINATE EMBARRASSING BLACKHEADS, ACNE BREAKOUTS, OILY SKIN AND REJUVENATE YOUR NATURAL SKIN
What is a comedone? A comedone is a simple word for blackhead - a clogged hair follicle that contains oils, dirt and residue.  When left untreated, it grows and expands on the surface of your skin. 
Elevante Lashes introduces its Beauty Line of products so you can use professional equipment to keep your skin healthy from the comfort of your own home.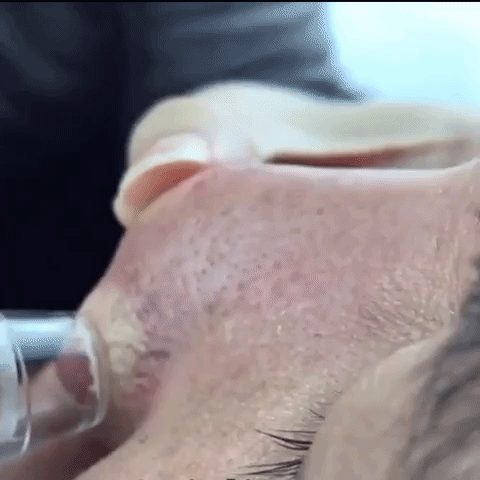 BENEFITS:
Confident Appearance:  Be confident on dates, presentations, interviews, in pictures and everything else! 
Smoother and Firmer Skin: The exfoliating tip provides a non-invasive treatment to rub off top skin layer to remove the dead cells. Makes skin smoother, with more refined texture and firmer by stimulating natural cell renewal.
Face Lifting: The vacuum lift system creates a gentle, stimulating massage that promotes micro-circulation with a firming effect on the skin and reduces appearance of fine lines.
Deep Pore Cleansing: Unique small round hole design, perfect for blackhead and acne removal. It thoroughly removes dirt trapped in pores, hence reducing acne.
Removes Skin Impurities: Decreases the size of enlarged pores from facial surface, making it less visible.
Upgraded Beauty Lamp: Promotes collagen regeneration, decomposes melanin and repairs damaged skin cells. Exclusive feature on our cleanser.
UPGRADED BEAUTY LAMP CARE: 
Our upgraded cleanser allows you to simultaneously regenerate and deep clean your skin! Other cleansers on market DO NOT HAVE this feature!
Red Light – Tender nursing mode with 620nm wavelength to promote collagen regeneration, tender skin and skin elasticity
Green Light – White nursing mode with 530nm wavelength to decomposes melanin and improves skin tone
Blue Light – Repair nursing mode with 415nm, wavelength to repair rough and damaged skin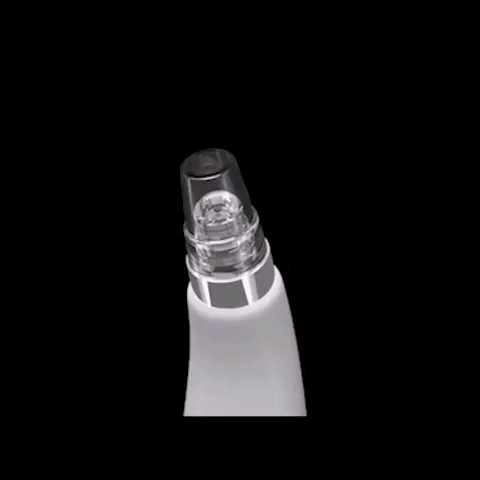 5 DIFFERENT SIZES: 
Oval Head –  Strong suction, reduces micro wrinkles on the corner of the eyes and mouth, resulting in smoother and tighter skin
Small Head – Weak suction, removes blackheads and lifts skin, increases skin elasticity
Medium Head #1 – Thoroughly removes the stains of the skin in harder to clean areas
Medium Head #2 – Slightly larger than the smaller head with the same functions
Large Head – Large suction area, easier to remove stubborn blackheads, grease, cosmetic residue and more in T area
SPECIFICATIONS: 
1 x Elevante Beauty Comedone Cleanser 
5 x Different Size Heads
1 x USB Cable
1 x Facial Cleansing Pad
1 x Pack of Isolation Pads
1 x Manual
We are offering 35% OFF for a limited time before returning to its original price. 
Cleanser ships via USPS & delivers to your doorstep in 4-9 days within the U.S. and U.K. Other countries may take upwards to 3 weeks.
We have warehouses around the world to ensure fast delivery, if ordered with other products, items may come in separate packages. 
IMPROVE YOUR SKIN APPEARANCE AND TRY OUR CLEANSER TODAY!
Try it risk-free! If you are not completely satisfied, return it for a full refund! Visit our Returns Policy page for details.