Elevante Lashes Icon Lift Kit
HEALTHY, NATURAL & BEAUTIFULLY CURLED LASHES FROM THE COMFORT OF YOUR OWN HOME!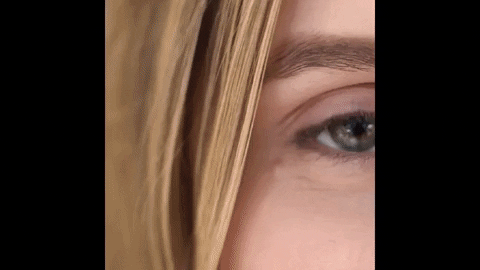 Having the perfect set of lashes has never been easier.  Eliminate the need to constantly maintain them everyday and avoid costly trips to the salon!
Elevante Lashes Icon Lift Kit provides you with everything you need to always have beautiful lashes without the use of falsies, curlers extensions or even mascara that can damage your natural hair follicles.  
One treatment lasts for 4-8 weeks with an average of 12 treatments per kit! That is easily a year of perfect lashes at an affordable price.  That means you, your girlfriends, mom and anyone can get their lashes lifted with just ONE kit! 
 BENEFITS:
Beautiful, fluttery, curled lashes are a universal symbol of beauty 
Wake up to beautiful lashes for 4-8 weeks without maintaining them every morning 
Women with curled lashes can take advantage of many more options for applying makeup 
Save time, money and the frustration from using curlers, falsies and treatments for extensions
Creates a healthier, brighter, wide-eyed result even when you're tired 
Curled lashes in photographs show up so much better than straight eyelashes
Gloriously low maintenance compared to traditional methods
Sleep, wash your face, apply make up and everything else with ease
Premium quality formula rigorously tested for safety and effectiveness
Beginner friendly & easy to use! 
HOW IT WORKS: 
An eyelash lift works by bending your natural lash over a curved silicone pad while a perming solution is applied.
(Watch our tutorial here!)
Perming Lotion - A curling agent that allows your eyelashes to curl naturally and beautifully 
Fixation Setting Lotion - Allows lashes to keep their curl and shape for approximately 4-8 weeks
Nutritional Nourishing Elixir - Enriches, repairs and maintains healthy looking lashes with natural ingredients
Natural Cleansr - Eliminates left over residue for a clean and natural feel 
False Lash Glue - Specially formulated for use with the silicon pads 
Silicon Lift Pads - Provides an excellent curling angle to fix eyelashes 
Cleaning Tool - Brushes and cleans off residue from lashes
LONG LASTING & EASY TO USE: 
Our unique lash lift formula will last for 4-8 weeks! When you feel that your lashes need a bit of a lift, simply repeat the process to perm your lashes again! 
On average, the kit can be used upwards to 12 treatments, that is easily a year of having the perfect set of lashes at an affordable price! 
DISCLOSURE:
When applying the solutions close to your eyes, if used incorrectly, solutions may cause irritation.  Please wash and flush your eyes with cool water for 5 minutes or until irritation stops. If problems persist, please seek help from another individual or professional. Elevante Lashes & Beauty is not responsible for misuse or damage caused by this product.  
We are offering 60% OFF for a limited time before returning to its original price!
Receive your kit in 2-7 Days! Check out our   Shipping & Delivery page for more information. 
Try it risk-free! If you are not completely satisfied, return it for a full refund! Visit our Returns Policy page for details.
YOU DESERVE LASHES THAT LOOK JUST AS GOOD AS YOU DO, TRY OUR KIT TODAY!